Seeking a volunteer opportunity that suites your skills and interest?
Please contact us at info@cpa-ncr.org
Syed Abdullah Hasan (Volunteer)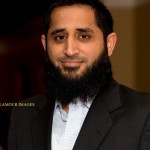 Syed Abdullah Hasan was born in Karachi, Pakistan. Did his internship from KPMG Taseer Hadi & Co. (a member firm of KPMG International)
Doing volunteering with CPA for more than 4 years. Living and volunteering for the community has been one of the most rewarding experiences I have ever had. After 4 year, the community had truly become my family. My volunteer experience is the best time of my life. Be prepared to step outside your comfort zone and I can assure you that it is rewarding beyond words.
Currently working as an Accounting Assistant with Human Concern International (HCI).Previously worked with Carlingwood Tax Services, Iron Horse Security, and MDS Aero Corporation in Ottawa ON, Canada
Phone: (613)710-6133
Email: abdullahhasan@live.com