Dr. Syed Abdul Aziz (President)
Dr. Syed A Aziz did his Ph.D. from University of Karachi, Pakistan in 2003. He completed one year postdoctoral training from University of Ottawa in 2006.  Since 2006 he has been working in Health Canada as a Research Scientist concentrating mainly on breast cancer.  He has a cross appointment as an Adjunct Professor of Pathology at University of Ottawa since 2009.  Dr. Aziz teaches different modules to medical students. He is extensively involved in research and mentors students at the level of Co-op, honours, MSc, Ph.D. and Post-doctoral fellows. Dr. Aziz and his students have been presenting their work in different conferences around the world. He has given more than 200 lectures as an invited speaker and has authored or contributed to more than 110 original reports, book chapters, reviews, and abstracts. Dr. Aziz is also a member of executive committee of medical student admissions at University of Ottawa.  He is a visiting professor at Dow University of Health Sciences, Advanced Educational Institute and Research center and University of Lahore. He regularly delivers online lectures to students in Pakistan. He has been living in Ottawa for the last ten years with his wife Farhat and three daughters.
Phone: (613) 425 3528
E-mail: saaziz@gmail.com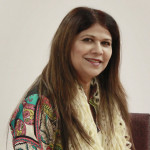 Perveen Khan (Vice President)
Perveen Khan was born in Karachi Pakistan, where she studied and received her Bachelor of Arts. She is currently working with the Ottawa-Carleton District School Board as a teacher assistant and also works as an International Language Teacher. She takes pride in Pakistani culture and is an active member in the Canadian community as well. Being strongly attached to her cultural roots is the primary reason for her involvement with CPA-NCR.
She strives to bring together the older and newer generations of Pakistani-Canadians living in the capital. Over the years, she has been blessed to meet numerous wonderful Pakistani families, many of whom, she now considers a part of her family. Her main goal for being on the board of CPA is to show all what a great country Pakistan is.
Phone: (613) 371-4622
E-mail: perveenk@hotmail.com
Nausheen Ansari  (General Secretary) 
Nausheen Ansari was born in Lahore, Pakistan and immigrated to Canada in 2005. As a mother of two kids she chose to delay a professional career track until such time when it would be judged appropriate. Nausheen did her middle and high school in a Canadian school in Hong Kong, and received a bachelors' degree awarded by the Kinnaird College for Women, Lahore, Pakistan. Her limited work experience includes teaching (Hong Kong and Pakistan) as well as volunteering as a teaching assistant in Ottawa, for which she received recognition from MP Dalton McGunity. As a personal hobby, Nausheen is a certified digital photographer. Her multicultural exposure has fostered in her a very open personality, respect and understanding of cultural differences, creativity, and accommodation within diverse cultural environs. She takes pride in belonging to both Canada and Pakistan and by joining CPA she looks forward to opportunities where she can bridge gaps between different cultures and celebrate diversity.
Phone:
E-mail:  cpa.generalsecretary@gmail.com

Fazal Qureshi (Joint Secretary)
Mr. Qureshi proudly holds M.Sc (MATHS/STATS) from Concordia University (Montreal), Diploma in Applied Information Technology from Information Technology Institute (ITI) Ottawa. He was Lecturer in Mathematics in Government Liaquat Degree College Karachi, Pakistan. He also worked as a Teaching assistant in Concordia University in Montreal (Quebec).
He is currently working in Ottawa as Data Analyst. He is a skilled Oracle Developer, SAS programmer, GIS Analyst, and Web Developer.
Deeply inspired to serve our community by building a stronger platform for our future generations in Ottawa (National Capital Region) Canada.  Warm & Passionate in promoting social networks within our community. He is a vital source of building and maintaining CPA's new website.
He loves travelling and watches live cricket. He strongly believes that if you can dream it, you can do it in your life.
He welcomes his portfolio as Joint Secretary.
Phone:
E-mail:qureshifi@hotmail.com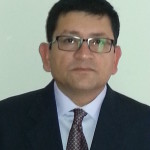 Mr.Asad Yousfani  (Treasurer)
Mr. Yousfani was born in Tando Allahyar, Hyderabad Sind, Pakistan, where he received his early education. Asad obtained his Bachelor's degree in Civil Engineering from Mehran University of Engineering & Technology (MUET), Jamshoro Hyderabad, where he also served as an Assistant Professor in the department of Civil Engineering for some time. Asad Immigrated to Canada in June 2001 and obtained his Bachelor's degree in education (B.Ed) from University of Windsor (U of W), ON., and spent three years in teaching Physics and Math in Windsor Public Board. Asad completed his Masters degree in Civil Engineering at Wayne State University (WSU), Detroit, Michigan, USA, in 2008 and worked as a Transportation Engineer for a brief period of time in California Department of Transportation (CALTRANS). Currently (June 2009 – present), Asad is working as a Project Manager-Transportation, Development Review Services, City of Ottawa.
Asad is always eager and passionate to bring all Pakistani community members together to achieve a common goal of maintaining and promoting the cultural identity in the Capital Region. "No matter, if you are an executive or a member or an ottowanian, let's play our due role in realizing the goal of being a prominent community while maintaining our cultural ethos." Asad finds the CPA an excellent platform to realise this vision into a reality.
Yousfani is registered as a Professional Engineer (P.Eng.) with the Professional Engineers of Ontario (PEO), accredited as a Project Management Professional (PMP) with the Project Management Institute (PMI), and Ontario Certified Teacher – a member of Ontario College of Teachers (OCT) in good standing.
Phone: (613) 218-1428
E-mail: yousfani18@gmail.com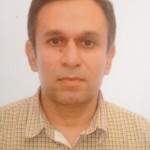 Mr. Aman Razzaq  (Joint Treasurer)
Mr. Aman Razzaq is a network technician turned entrepreneur, running his own franchise Pizza Pizza in the national capital region of Canada at a walking distance from the Parliament. Mr. Razzaq also works in the government sector based in Ottawa and has been a resident of the city of Ottawa since 1991. He has a Bachelors of Commerce from the Government City College (Karachi, 1985), and A+ certified. He has been an active member of the Pakistani community in Ottawa and hopes to get more involved in the betterment of our community through the Canada Pakistan Association. Born in Karachi, Pakistan, growing up he discovered his passion for cricket and cinematography. After spending a year in Australia in 1990 as he studied abroad and ensued his passion for cricket he then permanently shifted to Ottawa in 1991 with his wife Noshi and 1 year old daughter Sana. He is a firm believer of being self-made and has instilled this vision in his children. His remaining 3 children Sasha, Balaaj, and Meena were born in Ottawa. The three of his daughters have served in the Pakistani Students' Associations of their respective campuses, and Sana and Sasha have also served as Presidents of the PSA's creating a friendly cultural environment for Pakistani origin students around Ottawa. Once in a while you can catch him playing for the Canterbury Cricket Club in his spare time (being an occasional member for over 20 years).
Phone:
E-mail: aman123_55@hotmail.com
(Chairperson –  Fundraising)
Phone:
E-mail:
(Relation Chair/ Media Spokesperson)
(Chairperson-Youth and Education Committee)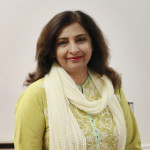 Ms. Nasreen Akhtar (Chairperson-Women's Committee)
Nasreen Akhtar is a homemaker, an early child education provider and an avid volunteer. She was born in D. I. Khan and completed her B.A. in Pakistan. She has resided in Canada since Dec 1998.
She has worked on the Executive team with PAA (Pakistani American Association) for the Pakistani community of Raleigh, NC while her stay in USA from 1992 – 1996.
During her time in Ottawa, her selfless involvement over the years with the Pakistani and Muslim communities have helped achieve countless objectives and mission. This success was enabled by an array of contributions in multiple forms. Most notable was during the time when her husband Dr. Anis-ur-Rehman, chaired as the President of Canada Pakistan Association. Her charismatic nature and love for the community for the greater Canada and Pakistan friendship, distinguishes herself as a community builder.
She is married to Dr. Anis-ur-Rehman, they have three children, her eldest two Farrukh & Lubna are happily married. During her spare time she enjoys spending time with her two grandchildren Alina and Aydin. Her son, Shahrukh, has served the students of Pakistani origin at Ottawa U. as President PSA for 4 years.
E-mail: nasreenanis@hotmail.com
Phone:
Dr. Anis-ur-Rehman (Ex-President CPA) (2013-2016)
Dr. Rehman is a Research Scientist and Educationalist. He has a Ph. D. in P. Physiology and M. S. (Hons) in Genetics.  He has been affiliated with PARC Pakistan, ECORC Canada and OCDSB Canada.  Dr. Rehman served as the General Secretary to the Pakistani American Association (PAA) in Raleigh, NC and brought with him a wealth of experience and qualities that helped him guide CPA-NCR. He joined CPA-NCR in 2011 and served as the General Secretary and then as 'The President' through the difficult times when the sovereignty of Pakistan was being misrepresented and challenged by the media.
As he hails from Pakistan, he considers himself an ambassador who carries the responsibility of positive representation in Canada, a country which he so proudly now calls home. Under his leadership, CPA became actively involved with the Ottawa Mission donating in kind during Easter Lunches and Christmas Dinners. As CPA President, he with his team members diligently organized and celebrated Canada day with doors open to all Canadians. He played a vital role in connecting with Parliamentarians and City councillors to showcase Pakistani heritage and culture along with the community. He added several events to annual plans of CPA such as Youth Mentoring, Mushairah, 14th Aug. & top notch musical evenings for the community. These are just some examples of his tireless efforts towards his commitment to bringing his community together and projecting and blending the rich heritage culture of Pakistan with Canadian values.
Dr. Rehman selflessly devotes most of his time to serve the community in any way, shape or form.  He and his wife, Nasreen Akhtar, are highly motivated individuals and are enthused and blessed to be given such an opportunity to lead an extraordinary organization.  Dr. Rehman and his family look forward to keep working for the betterment of the community.
E-mail:
Phone: